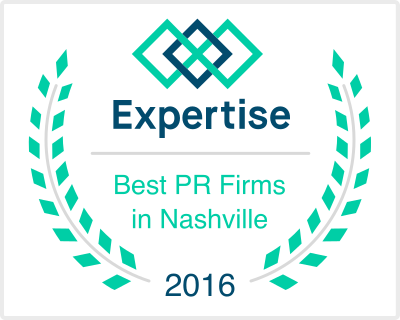 Expertise, an online hub where qualified experts can connect with people to share their knowledge, experience, and skills, has named Biscuit Media Group one of the top 19 PR Firms in Nashville for 2016.
Using criteria such as reputation, credibility, experience, availability and professionalism, Expertise scored 162 PR firms on more than 25 variables across 5 categories, and analyzed the results to compile a hand-picked list of the best PR firms in Nashville.
We are proud and honored of everything we accomplished in 2016, and are excited about the promise that 2017 holds. Thank you to our clients for allowing us to serve you, and to Expertise for the humbling recognition.